Boo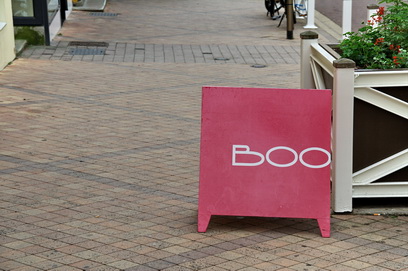 And then you walk along the sideway, deep in thoughts. Suddenly and without warning life jumps in your way from behind a corner.
Before you even realize what it is, life screams "Boo" in you face.
Would you be frightened or surprised or only awake again?
Good, that sometimes you get warned in advance by a Boo-sign: Hey guy, there IS a life and it's very close.